Want to Enhance the Health & Beauty of Your Lawn This Fall? Overseed It!
Throughout the year, your lawn in Pennsylvania will face different challenges that can ultimately affect its health and beauty. Fortunately, there's one lawn care service that you can schedule in the fall to give it some much-needed TLC and regain its tip-top shape: overseeding. This service involves scattering seeds on your existing lawn to encourage the growth of new grass and fill in any bare patches. It will also make it stronger and thicker so it can endure stressful conditions like lawn diseases, insects, and weeds. What's more, overseeding in the fall will help equip your turf to survive winter dormancy and cold temperatures!
---
Overseeding will fill in bare patches on your lawn and make it lusher.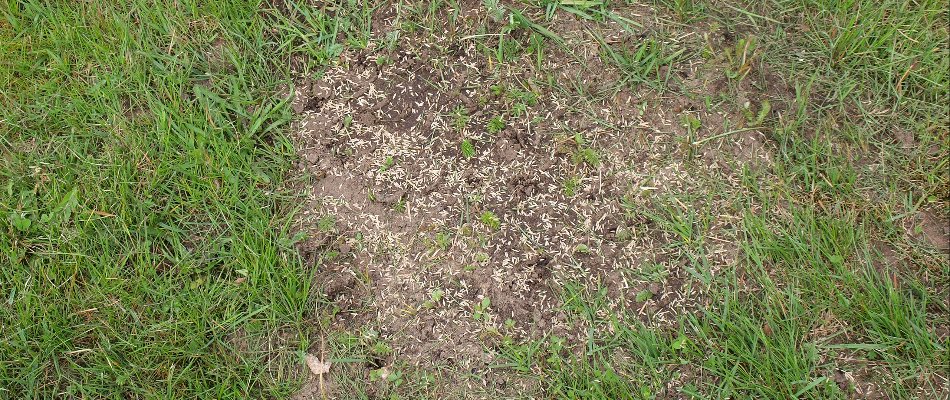 With the summer season just ending, it's no surprise that your lawn looks a bit run down. Factors like drought stress, diseases, and insect infestations are some of the many things that can leave your grass looking worse for wear. It can develop patchy and thin areas, so it's understandable if you want to bring it back to its former glory. That's where overseeding can help. Overseeding involves spreading grass seeds over your entire lawn, promoting fresh, new growth to fill in any bare or patchy areas. As a result, it will give you a fuller, lusher turf that can boost your property's curb appeal.
---
Overseeding increases your lawn's density and makes it more resilient to stressors.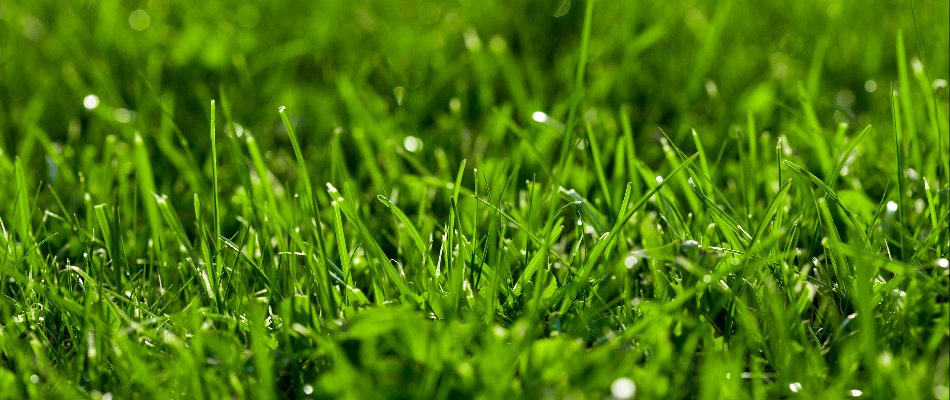 If you want to bolster your lawn's resilience, overseeding it this fall should be on your to-do list! Because overseeding increases your turf's density, it will become stronger and thicker. This is important because it can easily crowd out pesky weeds that are trying to invade your turf so they don't have a chance of stealing its nutrients! Your grass will also become more resilient and can easily fight off stressors like diseases and insects. Building your lawn's resistance allows it to recover quicker while reducing the damage it sustains.
---
Overseeding in the Fall Helps Equip Your Lawn to Survive the Winter
One of the top reasons you should schedule an overseeding service in the fall is because it prepares your lawn for the winter. Winters here in Pennsylvania can be freezing, so lawns go dormant. You'll want to equip your grass with the strength to handle the cold temperatures and survive dormancy by overseeding it! Overseeding your lawn in the fall provides the cool-season grass seeds with the ideal conditions to germinate and develop their roots faster.
By spreading the grass seeds in the fall, they will have enough time to establish themselves so your turf is thick and full come winter. Their roots will be well-anchored in the soil, and your entire lawn will be more prepared to protect itself from frigid temperatures.
To get the best results for your lawn, always aerate the soil before overseeding to give the grass seeds good seed-to-soil contact!
---
Call us today to sign up for overseeding service!
Is your lawn looking a little lackluster? If so, we can help rejuvenate its beauty! Our team at Lehigh Valley Lawn offers our overseeding service to commercial and residential properties, as well as HOAs, in Macungie, East Greenville, Fogelsville, PA, and surrounding areas. When you sign up for this service, our experts will choose the perfect seed blend to use so you get nothing short of the stunning, lush lawn you were aiming for.
Whether you are a homeowner wanting to boost your property's curb appeal or a business owner who wants to give your staff and clients a more pleasing outdoor environment, we've got you covered. Call us today at (484) 547-8246 to sign up for our overseeding service.
---
Comments (0)
Name *

Email (not shown) *

Thanks for your comment!
Thanks for your feedback! Your comments have been successfully submitted! Please note, all comments require admin approval prior to display.
Error submitting comment!
There is a problem with your comment, please see below and try again.