High-Quality Sod Installation in Macungie, East Greenville, Fogelsville, PA & Nearby Communities
We offer quick and reliable sod installation in the spring and fall.
Sod offers a quick and reliable way to get a new green lawn in no time. We install pre-rolled sod grass with care and precision. Our process includes first removing your old grass, rolling out the new sod, and pressing it down with a roller. You can schedule our sod installation service in the spring and fall. Your grass will be ready to use like normal after about a month, and we will walk you through the care process step-by-step. We offer our sod installation service in Macungie, PA, and in nearby areas like East Greenville and Fogelsville.
---
Our Sod Installation Process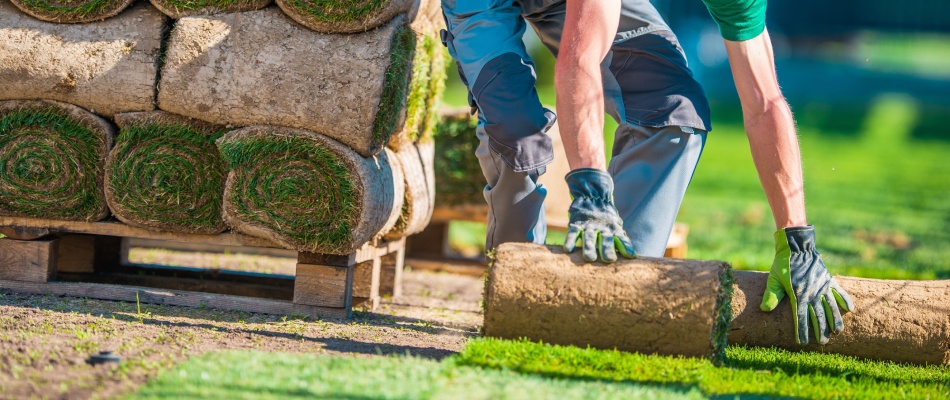 Sod is pre-grown grass that comes in rolls and will give you an instantly green lawn from the first day it is installed. This is the reason why it is so popular and why it is referred to as an "instant lawn". Our professionals know how to install sod on your property with care and precision. Here's our sod installation process at a glance:
Our team will first remove your old grass so that we can start on fresh, bare soil. We will also remove debris like rocks, sticks, and other materials so that your sod is laid on a flat surface.
Once the soil is ready, we will begin rolling out your sod in even rows. We'll make sure that there are no gaps between the rows so that your sod is thoroughly secured in place.
After the sod has been rolled out, we'll press the patches down with a lawn roller to make sure that the roots of your sod are making good contact with the soil.
We install sod in the spring and fall as these are the times of the year when cool-season grass thrives in Pennsylvania.
---
What does the care process look like after sod installation?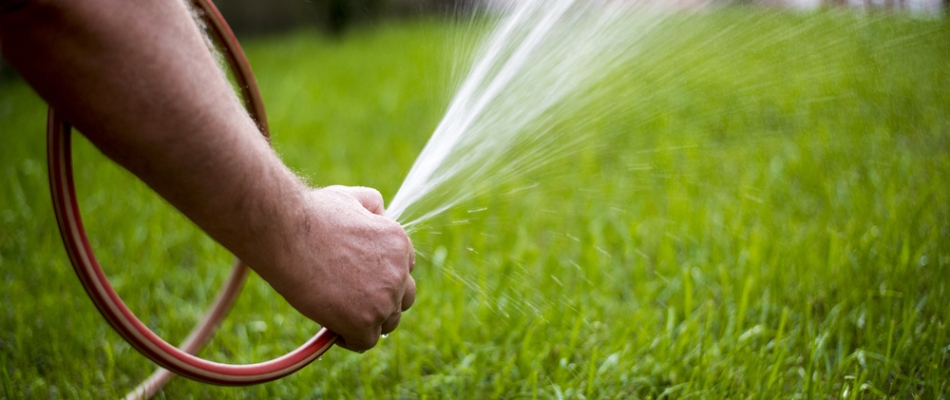 Once your yard is filled with new sod, it may be tempting to begin enjoying it right away. However, even though your grass looks nice and green, it'll be a few weeks before you can begin using it like normal. Here's the process for how you can care for your sod after installation is complete:
Stay off of your lawn. The first thing to remember is that you should stay off of your lawn as much as possible during the first 30 days while the sod roots are establishing into the soil.
Give your lawn adequate water. Sod requires a lot of hydration to grow well in the beginning, so we recommend watering your sod 20 minutes per day during the first two weeks.
Reduce your watering schedule. After 10-14 days, the sod roots are developed, but are still weak and can be damaged by foot traffic, so it's best to stay off it. You can, however, bring your watering schedule down to 30 minutes every other day.
Mow the top 1/3 of your grass blades. After 14 days, you will be able to mow your grass for the first time. We recommend mowing only the top 1/3 of your grass blades.
Use your lawn like normal! Around 3-4 weeks after your sod is installed, you should have a lush lawn and can begin using it like normal!
---
Call us to schedule our professional sod installation service!
At Lehigh Valley Lawn, we offer our sod installation service to residential, commercial, and HOA property owners in Macungie, East Greenville, Fogelsville, and nearby communities in Pennsylvania. Call us at (484) 547-8246 to schedule our service.