Patio & Walkway Installation in Macungie, East Greenville, Fogelsville, PA & Surrounding Cities
We install patios and walkways using durable materials to increase usable space on your property.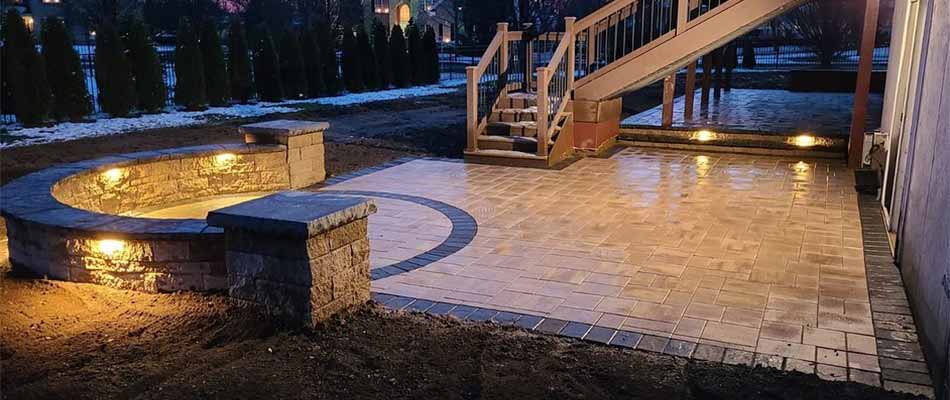 The ultimate outdoor living space is not complete without a patio to spend good times with your family and a convenient walkway to increase safety for everyone who uses it. We can install patios and walkways that will enhance your property's value and increase its usable space. At Lehigh Valley Lawn, our crew uses durable materials like concrete pavers and natural stone to build patios and walkways for properties in Macungie, East Greenville, Fogelsville, PA, and surrounding communities.
Whether you have a big family that loves to spend their weekends outdoors or you are someone who values some quiet time alone, building a patio is an excellent addition to your home. Meanwhile, garden paths and walkways will make your outdoor lifestyle safer, especially after heavy rains that can leave the ground slippery.
---
We can build your new patio or walkway with concrete pavers.
When constructing structures such as patios and walkways that will experience heavy foot traffic, we use durable and sturdy materials like concrete pavers to ensure they can hold immense weight. We love using concrete pavers as part of your overall landscape design and rely on materials from premier manufacturers like Techo-Bloc and Belgard.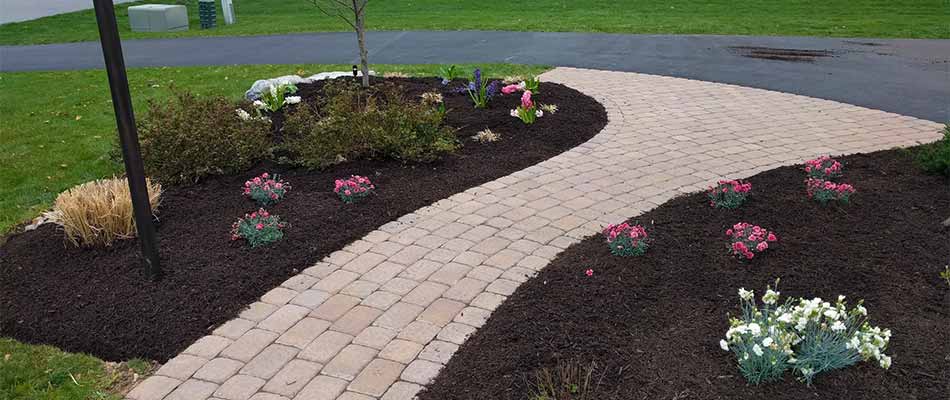 Concrete pavers can be molded into different shapes and sizes, and are virtually slip-resistant. Their excellent traction makes them a safe choice for your outdoor space. Depending on your style and budget, we can design your patio and walkway with concrete pavers that complement the exterior of your home.
You will be able to take pride in the superior craftsmanship and toughness of concrete pavers. While we can't promise that they won't ever crack, fixing the issue is a breeze since you only have to replace the broken paver rather than remove the whole structure.
Concrete pavers require routine maintenance and should be professionally sealed every 3-5 years to keep them in top condition.
---
Get Ageless Beauty With Natural Stones
If you want to have a unique pattern in your outdoor space, natural stone is the best material for your patio and walkway. Natural stones are obtained from large blocks quarried from the earth. Because of this, each piece of natural stone we install has mineral qualities, textures, and colors that are unique from others.
Additionally, natural stone is long-lasting, sustainable, and eco-friendly. If we install it today, it will still be in great shape years down the road, providing ageless beauty to your property. Natural stone is also weather-resistant, so it won't break down in extreme weather conditions like intense heat and cold. Here are some types of natural stones we use to build patios and walkways:
Limestone
Sandstone
Slate
Flagstone
Granite
Aside from walkways, we also specialize in constructing garden paths using slate. Slate is a type of natural stone, making it a wise material choice to ensure you have a safe walking space on your property.
---
Call today to schedule our patio and walkway installation services!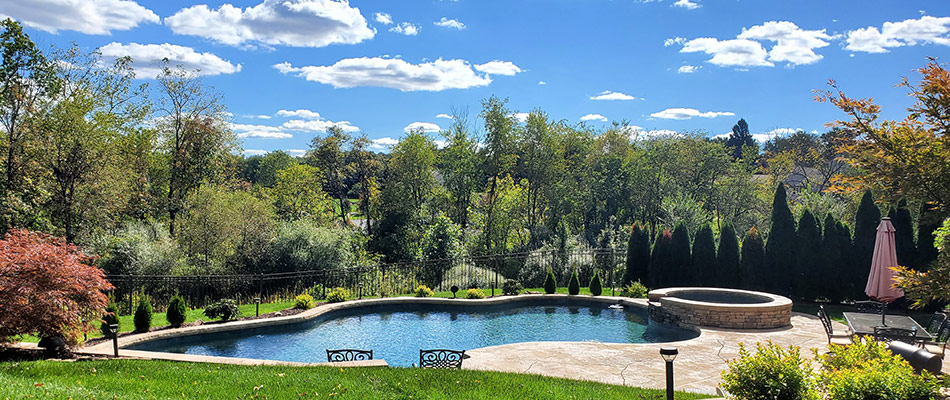 Patios and walkways are great additions for homeowners looking to increase usable space on their property. At Lehigh Valley Lawn, we provide professional patio and walkway installation services to residential, commercial, and HOA clients. Our team has proudly served Macungie, East Greenville, Fogelsville, and nearby areas in Pennsylvania since 2001. We are committed to delivering top-notch results and hold ourselves to a high standard on every project. If you are in the market for a new patio or walkway, call us today at (484) 547-8246 to schedule a consultation.