Expert Weed Control Services for Properties in & Around Macungie, East Greenville, & Fogelsville, PA
Our weed control service is a year-round program to give your lawn the ultimate protection.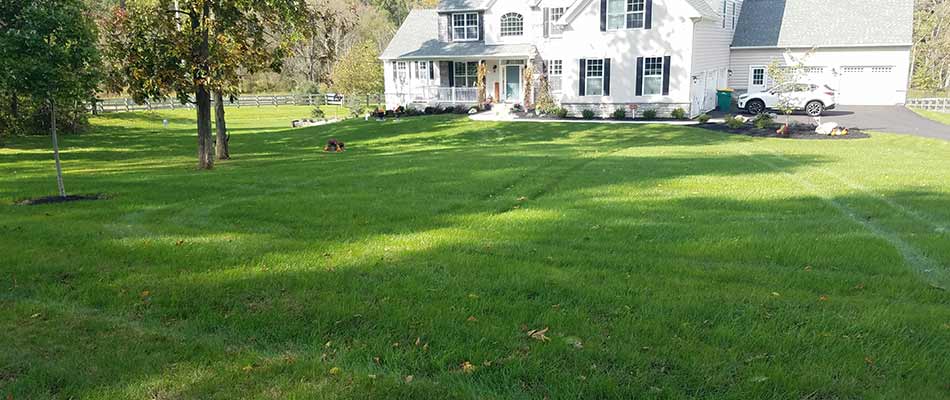 Let's face it - weeds are pesky, stubborn, and dangerous for the health of your grass and plants. So how do you get rid of them, or better yet, prevent them from even growing? Weed control is not usually a one-and-done treatment; you might be able to kill the already existing weeds, but their stubbornness keeps them coming back if you don't stay on top of it year-round. To keep your lawn thoroughly protected, it is best that you sign up for a professional program like ours to ensure total protection throughout the whole year.
At Lehigh Valley Lawn, we use a liquid solution to both prevent and kill weeds. Our process starts in early spring and goes all the way through early winter to keep an eye on your lawn as the seasons change and to target weeds that pop up throughout the year. After 20 years of business, we have learned and perfected our weed control services for Macungie, East Greenville, Fogelsville, and the surrounding areas. We know exactly what types of weeds to look for and how to treat them!
---
What is liquid weed control and how does it benefit your lawn?
Every professional weed control company has different systems and products that they use. We choose to use a liquid weed control as opposed to granular for a few different reasons. Liquid weed control is when the herbicide is mixed in with water and sprayed throughout your lawn. Granular weed control, on the other hand, is made of little pellets coated with the herbicide that are spread on your lawn.
One benefit of liquid herbicide mixtures is that the application process is much more precise. This means that you are applying exactly the right amount of herbicide on the correct spots. Applying too much herbicide could damage your grass and too little might not control your weeds. Another benefit to liquid herbicide is the fact that it can be applied when weeds are wet or dry. Granular needs to have optimal conditions to actually stick to the weed, meaning everything has to be completely dry.
---
We Personalize Our Weed Control Programs to Meet Your Needs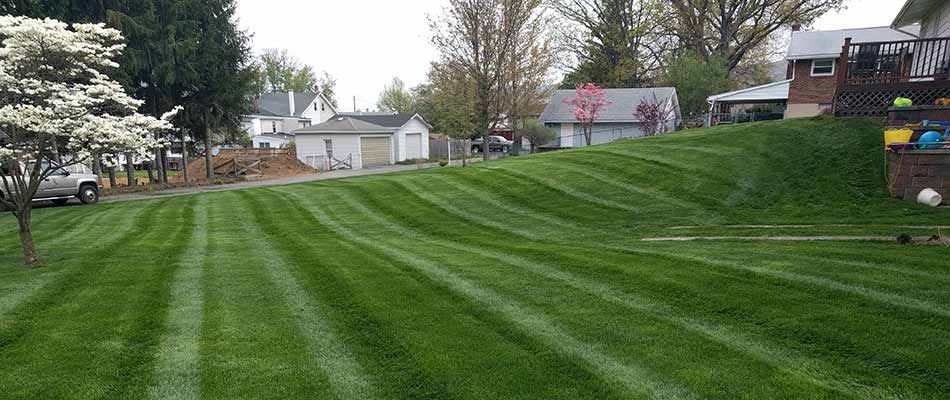 We understand that not all lawns are the same. That is why we tailor our weed control services to meet the needs of your individual lawn depending on the type of weeds you are dealing with and how many. In our area, we see a lot of crabgrass and broadleaf weeds. That is why our basic schedule focuses a lot on those two types. However, if your lawn has weeds that are not standard in our program or it is completely overrun with weeds, we'll work with you to come up with a personalized program just for you. Situations like these require additional applications with specialty products.
Our general weed control schedule starts in early spring when we apply pre-emergent products for crabgrass and broadleaf. Then, in late spring, we add more pre-emergent broadleaf weed control to ensure that the seeds do not germinate. However, some seeds may slip through, so in late fall, we apply post-emergent weed control products to kill the existing weeds. Finally, in early winter, we prepare your lawn for winter by taking care of the rest of the weeds.
It is best to pair our weed control services with our fertilization program to give your lawn the ultimate protection and essential nutrients year-round.
---
Give our office a call to schedule your weed control service!
Whether your lawn is already troubled with weeds or you want to get ahead of the game with pre-emergent applications, we are your people! We are a family-owned and operated company ready to help you tackle your pesky weeds and keep your lawn healthy year-round. We service both residential and commercial properties located in Macungie, East Greenville, Fogelsville, Pennsylvania, as well as surrounding areas including Orefield. If your home or business needs weed control, give our office a call at (484) 547-8246 to schedule a service today!