Outdoor Step Installation in Macungie, East Greenville, Fogelsville, PA & Surrounding Cities
Our outdoor steps increase your property's beauty, usefulness, and value!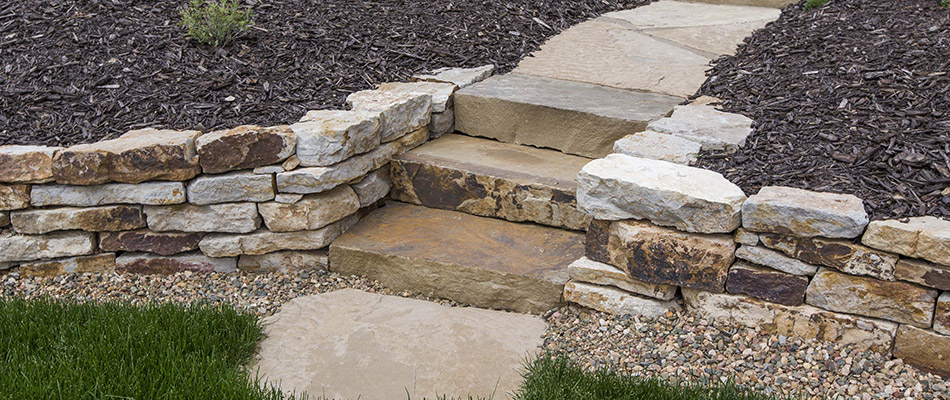 Our beautiful outdoor steps will increase the safety and value of your property. We use high-quality materials designed for a long life that will keep your steps looking great for years to come. Our design and installation teams have the experience necessary to create the perfect outdoor step design. No matter where you're looking to install outdoor steps on your property, we can help.
As we wrap up the completion of the installation, we have certain quality assurance measures in place to ensure that we have successfully replicated your vision. If you are not 100% satisfied with the end result, we'll be sure to address and fix any issues. Call (484) 547-8246 today to schedule our outdoor step design and installation service for your property located in Macungie, East Greenville, Fogelsville, or a nearby area in Pennsylvania.
---
Our high-quality materials ensure stunning outdoor steps that you'll enjoy for years to come.
When designing your outdoor steps, one of the largest considerations will be deciding what materials will best fit your property's current design. We offer a variety of high-quality materials to choose from including artificial slabs, real stones, and segmental retaining wall blocks. Our durable products ensure your outdoor steps will remain a useful, stunning feature for years to come.
---
Common Placements for Our Outdoor Steps
There are a variety of ways to utilize steps throughout your outdoor living areas. Our 21 years of experience have taught us that every property is beautifully unique. We can design and install your outdoor steps no matter where you want them on your property. These are a few of the most common placements we see for our outdoor steps:
Accessing different grades around the side of a home or business
Creating access between multiple outdoor features
Safely traversing sloped areas of your property
And more!
We have been serving the Macungie area with our design and installation services since 2001!
---
Our quality assurance measures ensure that your outdoor steps exceed your expectations.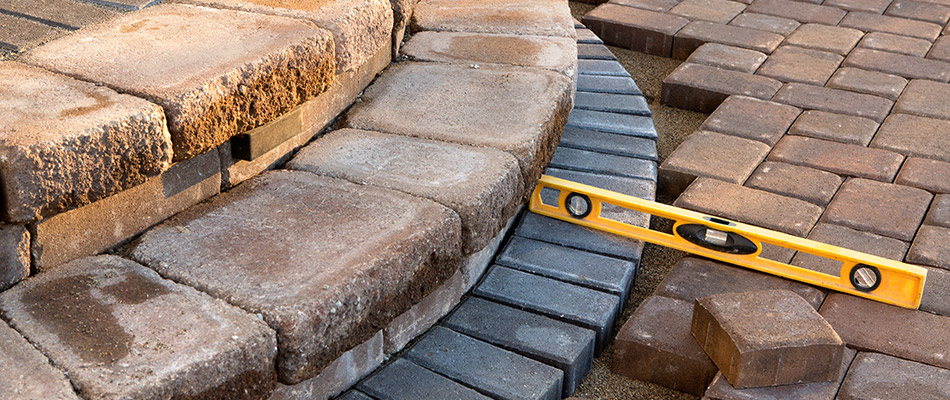 From the time you sit down with our design team to completing the installation, the focus of each project is to ensure you are completely satisfied with the final product. Before we finish any installation project, the assigned foreman will sign off on the project. From there, a member of our management team handles quality assurance checks for each and every job. You will then be asked to do a comprehensive check to ensure your outdoor steps meet your approval. If any issues are identified, they are handled in a timely manner and we will schedule another follow-up to ensure that all concerns are satisfactorily addressed.
---
Call us today to schedule a consultation and begin building your dream outdoor steps.
We have been making our clients' dreams a reality for 21 years and we are ready to see what we can build together for you. We proudly serve residential, commercial, and HOA property owners in Macungie, East Greenville, and Fogelsville, Pennsylvania, as well as surrounding areas.
Our designers and installers have the tools and expertise to turn your dream outdoor steps into a reality. Call (484) 547-8246 today to schedule your consultation and begin the design process. See how much more useful and inviting your property can be featuring beautiful and durable outdoor steps!