We design and install hardscapes for properties in and around Macungie, East Greenville, and Fogelsville, PA.
We offer many hardscape options such as fire pits, outdoor kitchens, and water features.
Are you ready to upgrade your landscape? Whether you are looking to add a fire pit, a patio, water features, an outdoor kitchen, or some other beautiful, eye-catching hardscape to your property, we can help! Our hardscape installation services guide you through the design process all the way to the finishing touches.
We are a family-owned and operated company ready to help you create the landscape of your dreams! We service homes and business located in Macungie, East Greenville, Fogelsville, PA, as well as surrounding areas such as Orefield. Keep reading to find out more about the hardscapes that we specialize in!
---
Fire Pits & Fireplaces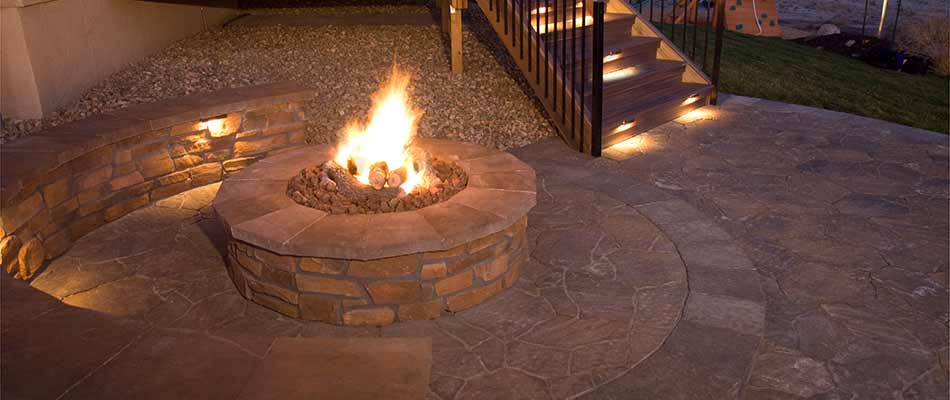 As a local in the Macungie area, you know that it starts to get really chilly by the end of the year. So, why not extend your time outside by adding a fire pit or a fireplace to your landscape? Cozy up next to the fire all while being able to still breathe in fresh air! Our designers will help you create a fire pit or outdoor fireplace that perfectly matches your outdoor living space.
---
Outdoor Kitchens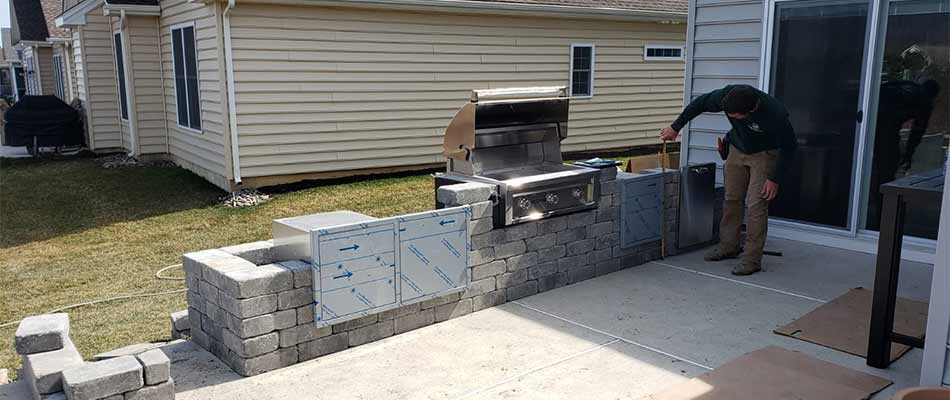 Talk about a party upgrade! Invite your friends and family over to enjoy your new outdoor kitchen. Your guests will be able to enjoy the company of the cook and smell the delicious food while still enjoying the great outdoors! Some convenient features you can add to your kitchen include sinks, ovens, bars, and dishwashers. Our company offers both kits and custom design services for your outdoor kitchen installation. This means that you can choose from one of the pre-made designs or work with one of our designers to create your kitchen from scratch!
---
Patios, Walkways, & Driveways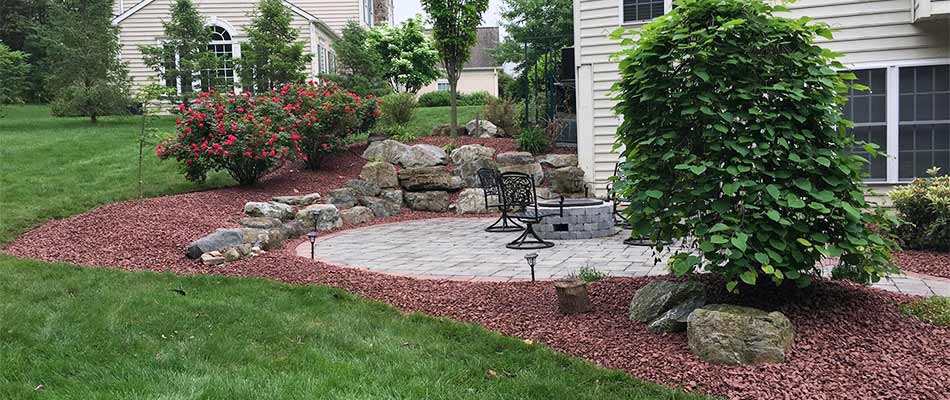 Patios, walkways, and driveways not only provide benefits such as offering a space for you, your family, and guests to walk safely throughout your yard but they also drastically increase your curb appeal and property value. We use a lot of concrete pavers and natural stone to make these hardscapes and our designers offer their expertise on how to make your patio, walkway, and/or driveway complement your property and add a wow factor to your outdoor living space!
View Patios, Walkways, & Driveways
---
Seating & Retaining Walls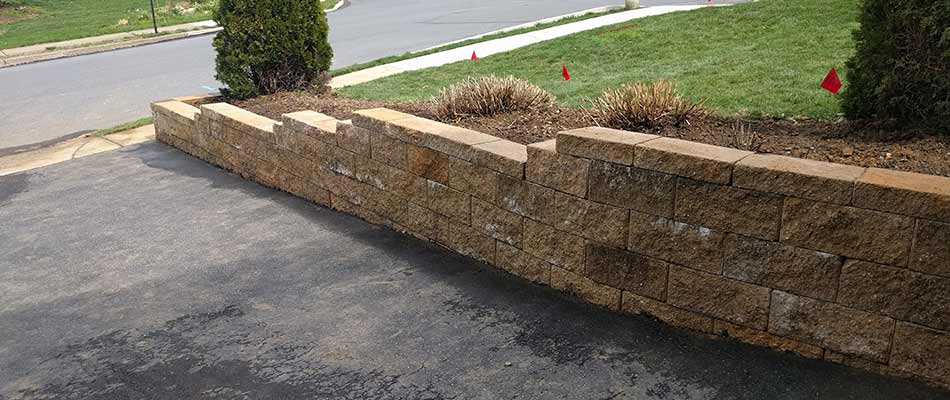 We install seating and retaining walls for both decoration and functionality. Retaining walls can look amazing in your yard and no one will even know that it is meant to control your soil erosion and help with your lawn drainage issues! A great place to add a seating wall would be around your fire pit. Seating walls offer a seamless way to add more space for you and your guests to relax. You can use many different materials for retaining and seating wall installation including natural stacked stone and boulder walls.
View Seating & Retaining Walls
---
Water Features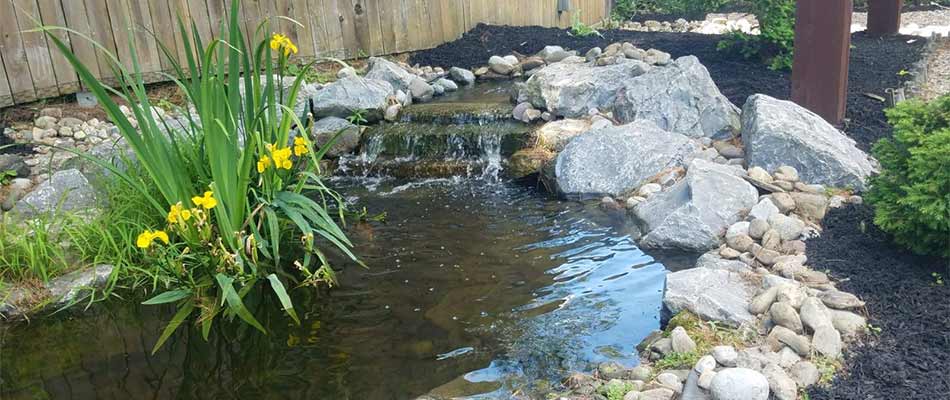 Looking to add a sense of tranquility and relaxation to your own backyard? Consider adding a water feature such as a pondless waterfall, fountains, and full water gardens! There is so much creativity in the design process of water features and our designers are ready to help you create a backyard that you never want to leave.
---
Did any of these hardscape features catch your eye? Give us a call!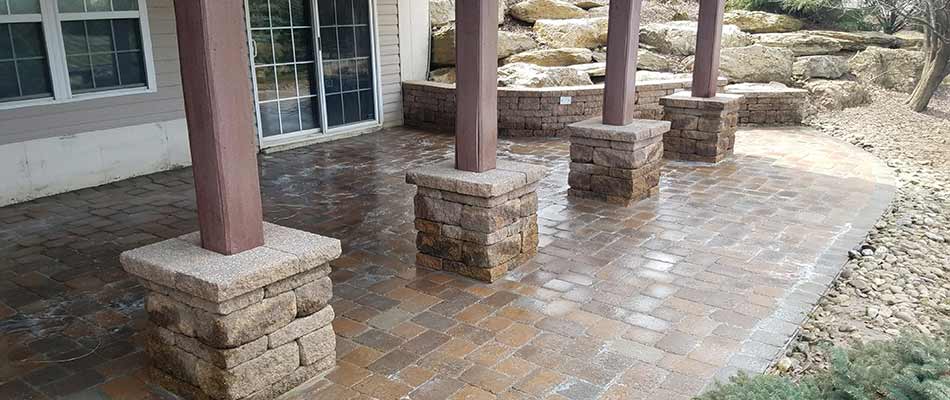 Hardscapes will add amazing wow-factors to your home or business and drastically increase your property value. After being in this business for 20 years, we know exactly how to make your landscape dream come to life. If your property is located in or around Macungie, East Greenville, or Fogelsville, PA, give us a call at (484) 547-8246. Our team can't wait to work with you to design and install your next hardscape project!