We offer lawn and landscaping services to homes and businesses in Orefield, PA.
Trust that our team will keep your lawn and landscape in pristine condition year-round.
Orefield, PA in Lehigh County is home to about 8,000 people. This small town is ideal for families because of its excellent public schools and the neighborhoods' tightly-knit communities. You can also easily access beautiful attractions from Orefield, like the Trexler Nature Preserve, which is only a 10-minute drive away. This 1,108-acre park features exciting trails like the Trexler Border Trail and ideal spots for fishing like the Jordan Creek.
Our team at Lehigh Valley Lawn is glad to serve homes and businesses in Orefield, PA with our lawn and landscaping services. You can trust us to keep your grass healthy with our lawn care services and ensure your landscape is in pristine condition with our maintenance services.
---
Our lawn care services include fertilization, weed control, aeration, and more.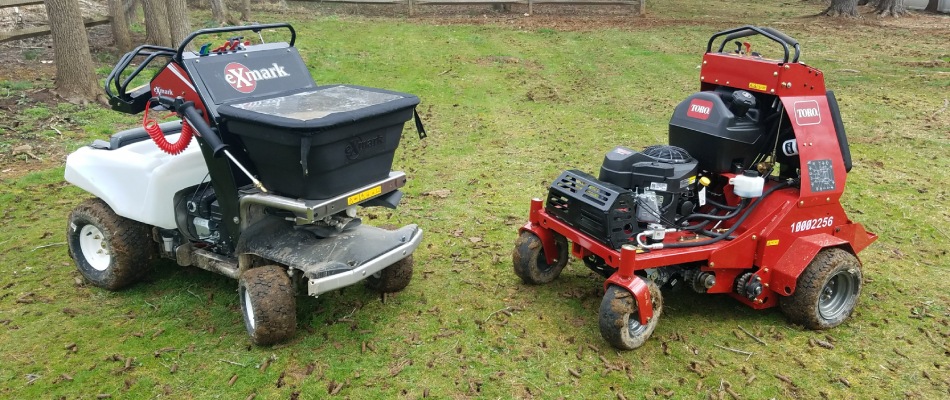 We offer fertilization and weed control treatments from early spring to early winter to ensure your grass is in optimal condition to flourish. It's also crucial to keep the channels for nutrients to reach the roots of your grass open, and you can trust our aeration services to take care of that. We can also help you rejuvenate the appearance of your thin and patchy lawn in Orefield, PA by spreading new grass seeds on it with our overseeding service.
Starting a new lawn is tough, but not with our crew! Our sod installation and new lawn seeding services will give you the green grass you want. We'll also help you fend off lawn diseases and insects, so your turf remains in tip-top shape no matter the season. Check out the complete list of our comprehensive lawn care services below:
---
Refresh The Aesthetics of Your Property With Our Landscaping Services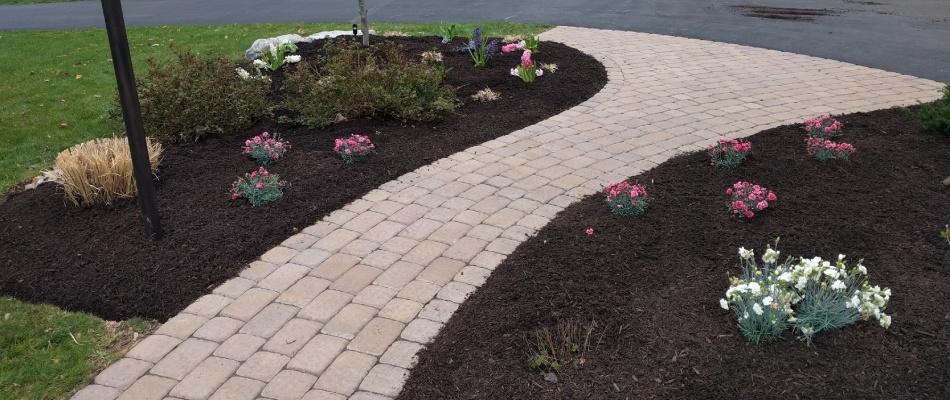 A neat and manicured property takes a lot of hard work. Let our crew at Lehigh Valley Lawn help you with your landscape in Orefield! Our landscaping services include lawn mowing to keep your grass looking neat and manicured. Removing leaves from your lawn is also crucial because thick and heavy piles of leaves can smother your turf, trap too much moisture, and invite diseases. We'll remove them for you to keep your grass healthy and your yard looking neat.
At Lehigh Valley Lawn, we don't miss small details. That's why you can rely on us to keep your plants looking and feeling great with our trimming and pruning services. Our spring cleanups will refresh and prepare your lawn for the new growing season while our fall cleanups ensure your yard will survive the winter season in Orefield. Below are all our landscaping services:
Our snow removal service will help take some winter chores off of your to-do list.
---
Give our experienced team a call today to schedule our lawn and landscaping services!
When it comes to maintaining and caring for your lawn and landscape, you need our experienced professionals. We offer expert lawn and landscaping services to commercial, residential, and HOA properties in Orefield, PA and throughout the surrounding areas. Call us today at (484) 547-8246 to schedule any of our services!