Our Company Offers Overseeding for Lawns in or Around Macungie, East Greenville, or Fogelsville, PA
Our experts will analyze your grass and choose the correct blend type for your lawn.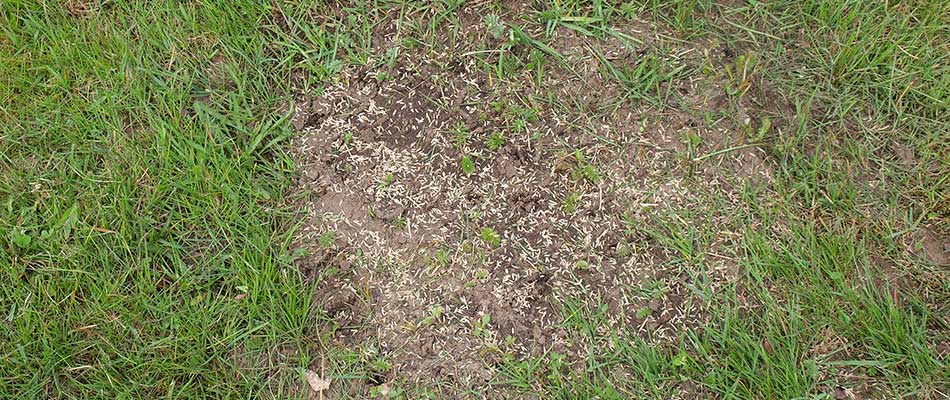 It can be frustrating to look out at your yard and see patchy, weak grass. There are a number of reasons why it might look like this, but the simplest of solutions might just mean adding a few more seeds to your soil. Our overseeding service does just that! We spread extra seeds throughout your lawn to fill in those annoying, patchy areas.
Our company offers two separate types of seed blends and our experts will analyze your lawn to choose which one is best for you. Once this has been decided, our crew will spread the seeds throughout your lawn, focusing on specific patches where your grass seems to be having extra trouble growing. After we are done overseeding, our experts will then guide you through exactly how to care for your lawn until it is established and strong.
We will overseed any lawn in the Macungie, Pennsylvania area, including East Greenville, Fogelsville, and Orefield.
---
Our Experts Choose Between a Fescue Seed Blend & a Kentucky Bluegrass Seed Blend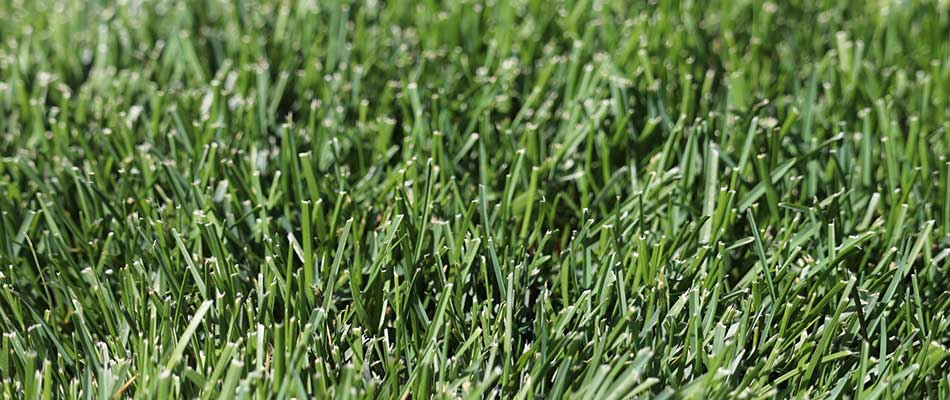 The seed blend that our crew will use on your lawn depends on the type of grass that you already have. Most lawns in Pennsylvania have cool-season grass, meaning that they are better equipped to handle the cold weather. We will match our seed blend with your grass type to ensure that everything looks uniform on your lawn once the seedlings grow into grass blades. Don't know your grass type? No worries! That's what hiring a professional is for - just sit back and let us do the work for you.
After identifying what type of grass your lawn has, our crew will then choose the seed blend that will work best.
Our Seed Blends Options:
Fescue blend - This is mostly used on newer lawns. It is widely recommended to use a tall fescue blend for all new lawns in our region, therefore our fescue blend will match best with lawns that have been grown within the past few years.
Kentucky bluegrass blend - This blend is used mostly for older lawns that were grown over a few years ago.
---
Our 4-Step Overseeding Process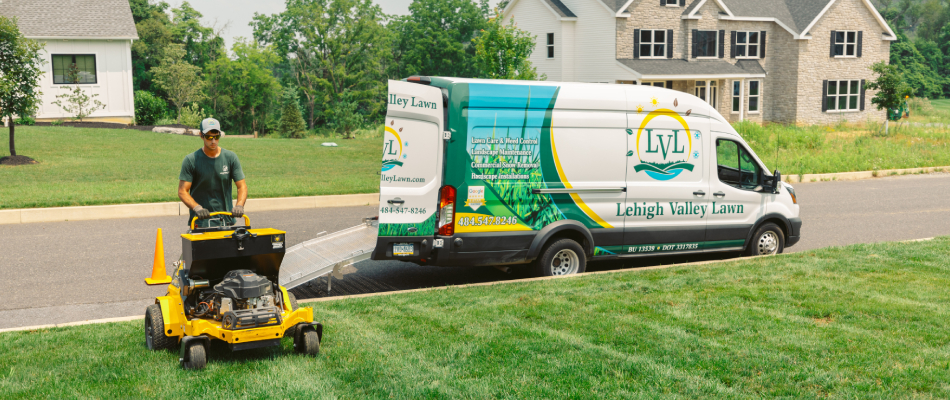 Our overseeding process is fairly simple:
The first step includes determining what type of grass you have and how long ago your lawn was grown. This will help us determine which one of our seed blends to use.
Next, we choose the seed blend that will work best for your lawn.
Then, our crew will spread these seeds all throughout your lawn. We pay special attention to the spots that are particularly patchy, ensuring that these areas get enough seeds to properly fill in.
Our last step is to advise our customers on how to move forward with a lawn full of newly planted seeds. We will never leave the property without making sure our customers know when and how often to water their grass so that they get the most out of their seeds.
We recommend scheduling our overseeding service right after aeration to ensure the best results possible.
---
Follow a Strict Watering Schedule After Overseeding
After our crew is done overseeding, your lawn will be full of new seeds that are ready to germinate. Strictly following a watering schedule is important so that you can get the most bang for your buck. Your grass seeds will take about 10-14 days to germinate. During this time, water lightly on a daily basis and be sure to soak the first inch of soil every time. After your seeds germinate, you can start to water less frequently. However, when you do water, you should allow the water to soak farther than one inch to encourage deeper root growth. At this point, your grass should be turning into an established lawn and your watering schedule can return back to normal.
---
Fix Your Patchy Lawn in No Time With Our Overseeding Services
You deserve the lushest lawn on the block! Say goodbye to empty grass patches when you schedule our overseeding services. Our crew has been serving the Macungie, Pennsylvania area since 2001. If your lawn is in Macungie or in a surrounding area such as East Greenville or Fogelsville, call us today at (484) 547-8246 to get on our overseeding schedule!