We provide lawn and landscaping services for properties in Macungie, PA.
Our services include lawn care, lawn and landscape maintenance, landscape design and build, and more.
Macungie, PA is a cozy borough located southwest of Allentown in Lehigh County. Founded in 1857, it covers only 1 square mile and has more than 3,000 residents who take great pride in their town. Macungie is home to the Allen Organ Company, which builds beautiful instruments, and is just a short drive away from the Bear Creek Ski and Recreation Area. Those who live in Macungie cherish its character and charm while enjoying its prized property. The median home value in Macungie is well over $300,000.
At Lehigh Valley Lawn, we have offered professional lawn and landscaping services to residential, commercial, and HOA properties in Macungie since 2001. Our top-rated services include lawn care, lawn and landscape maintenance, landscape design and build, and more. With all of our work, we hold fast to our core values of dedication, growth, loyalty, service, and integrity, and are committed to delivering outstanding results that ensure our clients' complete satisfaction. When you partner with us for your lawn and landscaping needs, you will experience how we provide small family value in a big company way.
---
Our lawn care and landscape maintenance services include fertilization, overseeding, and lawn mowing.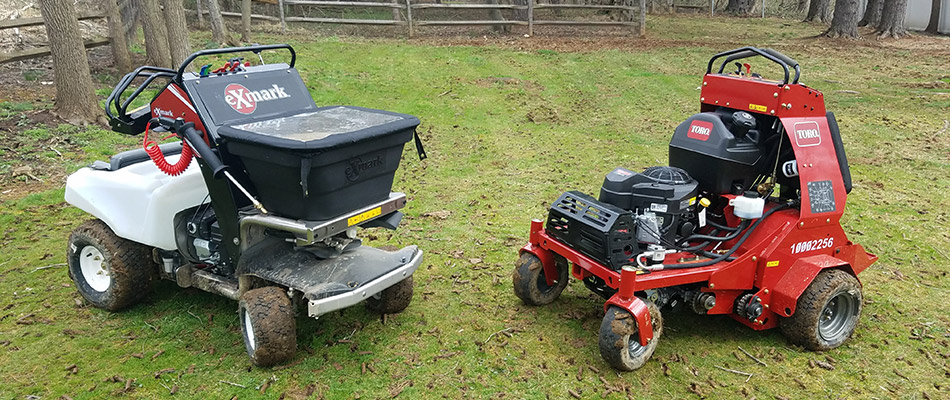 We provide hassle-free lawn and landscape services that enhance your property's health, improve its appearance, and make your life easier.
---
Enhance your property with our landscape design and build services.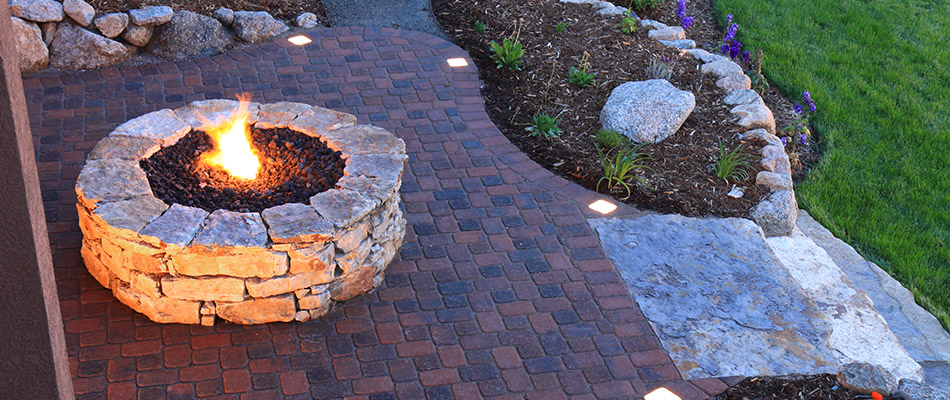 Hardscapes: Upgrade your property with a custom hardscape. We design and build fire pits, fireplaces, outdoor kitchens, patios, walkways, driveways, seating walls, retaining walls, and water features.
Landscape Design: Create your dream landscape from scratch with our landscape design services. We offer three design packages — basic, full, and premium — so that you can choose the best option for your project. 2D and 3D renderings are available.
Landscape Installation: Reimagine your softscape with the help of our trained horticulturists. We can redesign your landscape beds and install new perennials, shrubs, and trees that will flourish on your property.
Landscape Lighting: Illuminate the night with our landscaping lighting services. We install energy-efficient LED lighting systems using a variety of design techniques, including path lighting, spotlighting, uplighting, and downlighting.
Fire Pits & Fireplaces: Enjoy your outdoor living space all year long by installing a fire pit or fireplace. We can design a fire feature that complements your property and keeps you warm on chilly nights.
Outdoor Kitchens: Expand your living area and spend more time outside by adding a weather-resistant outdoor kitchen. We can install a pre-made kit or collaborate with you to design a space tailored to your specifications.
Retaining & Seating Walls: Our team can build custom retaining and seating walls for your property in Macungie. Whether you need a retaining wall to prevent soil erosion or just want another spot to sit on your patio, we've got you covered.
Patios & Walkways: Boost your property with a new patio or walkway. We can build both features using concrete pavers or natural stone; you can't go wrong with either eye-catching option.
Driveways: If you want to bolster your property's curb appeal, then installing a new driveway made out of concrete pavers or natural stone will certainly do the trick.
Paver Cleaning & Sealing: Your pavers require periodic maintenance to remain in top condition. With our paver cleaning and sealing services, we can make them look as good as the day they were installed.
---
Additional Outdoor Services Available to You
Commercial Snow Removal: We provide customized snow removal services for commercial clients. Tell us what you need, and we will craft a snow management plan designed just for you.
Drainage & Grading: Our team can help you resolve your outdoor drainage issues. We install dry creek beds and French drains, in addition to grading your property.
Brush Hogging: We offer field mowing and brush hogging services to property owners in Macungie. Clear land is just a phone call away.
---
Schedule our lawn and landscaping services today!
Since 2001, our team at Lehigh Valley Lawn has provided exceptional lawn and landscaping services in Macungie, PA for residential, commercial, and HOA properties. We can handle everything from mowing your lawn to installing an outdoor kitchen, all with precision and quality. If you live in Macungie or a nearby city such as East Greenville or Fogelsville, call us today at (484) 547-8246 to schedule our lawn and landscaping services!