We offer spring cleanups for properties in Macungie, East Greenville, Fogelsville, PA, and neighboring communities.
Spruce up your residential or commercial property with a spring cleanup that includes debris removal, bed reshaping, weed pulling, and more!
Winter tends to wreak havoc on your lawn, leaving behind fallen leaves and sticks, unkempt plant beds, and an unwelcomed colony of weeds. All of our spring cleanup services target these seasonal issues and get your lawn back in tip-top shape! Tending to the appearance of your lawn after the colder months is the main goal, but spring cleanups also offer a host of benefits for your grass and landscape plants. Pennsylvania has pretty brutal winters filled with lots of snow and frigid temperatures which gives way to various lawn diseases including the infamous snow mold. Not only that, after several months of strong winds and pounding snow, your trees and shrubs are in dire need of a good trimming and pruning.
As you can see, a spring cleanup is vital to both the health and appearance of your lawn and landscape. For homeowners and property owners in Macungie, East Greenville, Fogelsville, or a surrounding city in PA, contact our team to grab a spot on our spring cleanup schedule today!
---
Our spring cleanups include a plethora of primary maintenance services.
We offer our comprehensive spring cleanup service to residential and commercial properties in March and April!
---
Here are a few reasons why a spring cleanup is necessary for your property.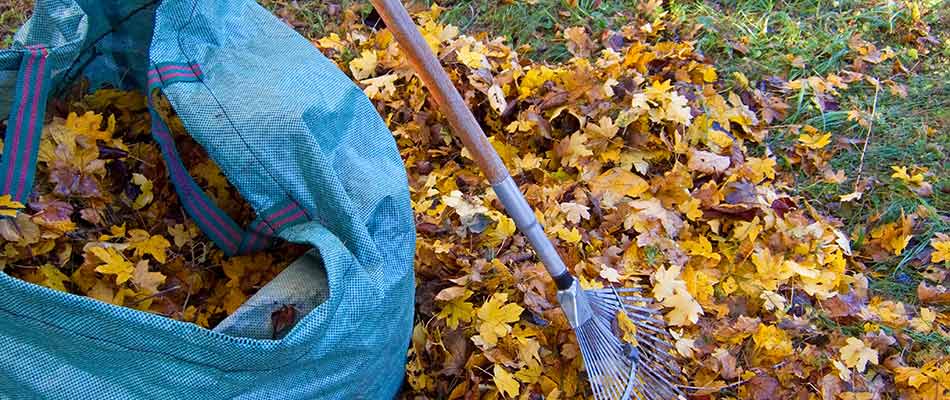 When leaves and various other winter debris remain on your lawn for too long, it becomes a harboring ground for various diseases and fungus. A common fungus that creeps into your lawn as winter is ending is snow mold. Snow mold reveals itself as the snow begins to melt and can appear as white or pink circular patches across your lawn.
Blossoming flowers and tropical plants are a trademark of the spring season. In order for flowers and plants to grow healthy and vibrant, they need an adequate amount of sunlight, water, and oxygen. When sticks and dead plant material are covering your landscape beds, they can smother your growing plants and prevent them from getting these essential nutrients.
The earlier you start prepping your lawn for the growing season, the easier the maintenance will be down the line. Applying pre-emergent, pruning plants, and cleaning out your landscape beds will ultimately make your lawn more resilient against weed infestations, lawn disease, and insects.
---
Give your grass and plants a headstart with our spring cleanup service.
It's time to revive your lawn after the long months of winter. If you want your grass and landscape plants to reach optimum health and growth this upcoming growing season, a spring cleanup is exactly what your lawn needs! Reach out your our team at (484) 547-8246 to schedule a spring cleanup today! We're happy to serve homes and businesses in Macungie, East Greenville, Fogelsville, and neighboring communities in PA.