Lehigh Valley Lawn
Providing small family value in a big company way.
---
Our Story
It all started in 2001 when Ron Roy decided to start his own business servicing residential homes in Lehigh Valley, Pennsylvania. He was adamant about his business being built on company values so it only made sense for his two sons, Matt and Ben Roy, to join in on the family business when they were of age. They wanted to not only be good at what they were doing, they wanted to be great! That is why they immediately began learning the trade skill of landscaping. Ron's two sons both went to Williamson College of the Trades for Horticulture and Landscape Design which enabled them to bring some unique offerings to the LVL team. They paired this newfound knowledge with core values that Ron instilled to set them apart from their competition.
As the family business grew, so did the clients and projects. Family values set the foundation for the Roys' success in lawn and landscaping, leading them to become even more passionate about the green industry. In 2007, they re-branded as Lehigh Valley Lawn to focus their full attention on their passion.
---
Lehigh Valley Lawn's 5 Core Values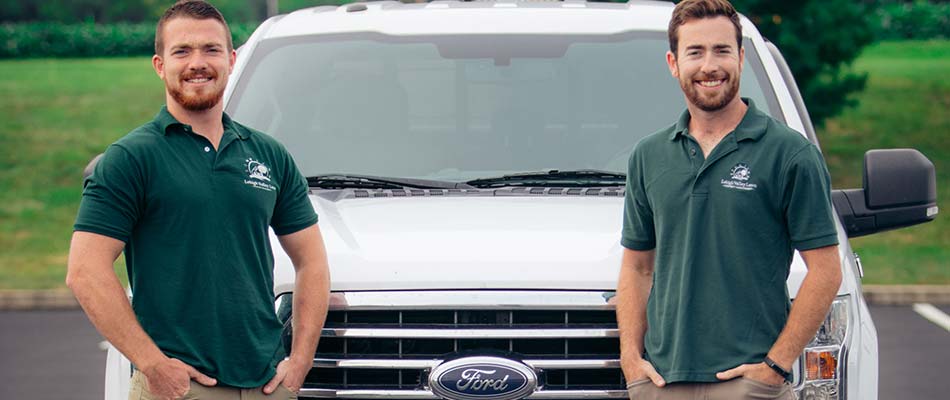 Dedication. The entire team must be 100% dedicated to our mission.
Integrity. Doing the right thing, even when nobody is watching.
Service. To our clients and to each other.
Growth. As a company and as individuals to reach our full potential.
Loyalty. To our mission, our values, and our team.
---
Here We Are Today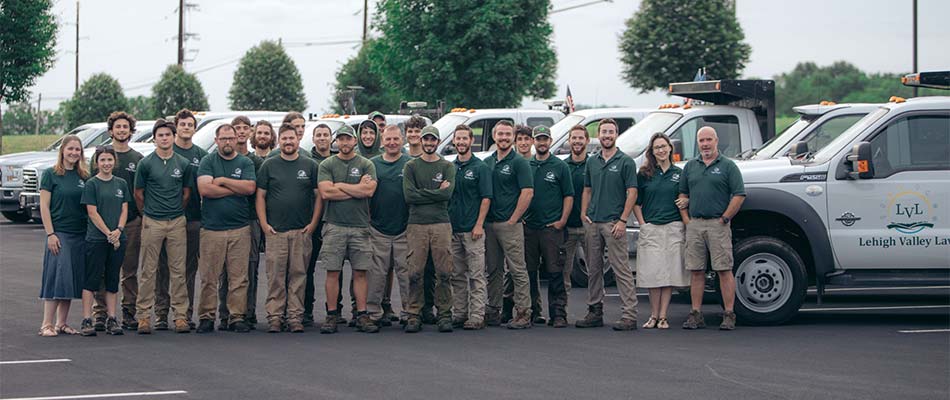 High standards and exceptional service have become defining pillars of our company and have played a significant part in the overall growth of our business. We are passionate about serving our local market by building a strong team that focuses on the original values our company was built upon. Each new team member is trained in their individual role to be part of a unit that ultimately works with all parts of the company, creating a team that provides consistent results for our clients.
We've purposely set our company apart from others to make Lehigh Valley Lawn unique. Unique because it is an extension of who the Roy family is. We strive to teach new team members the same key principles that Matt and Ben grew up on. When those core principles are combined with the technical training and Best Management Practices taught by LVL, the result is truly something unique. Our team culture is top tier because we're dedicated to serving each other and growing together making Lehigh Valley lawn a great place to work. Ultimately, when team members are passionate about their job, it shows in their performance.
Call (484) 547-8246 to talk to our team today!