Be a Part of the Top-Rated Lawn & Landscaping Company in Zionsville, Pennsylvania
Apply Online to Join the Lehigh Valley Lawn Family!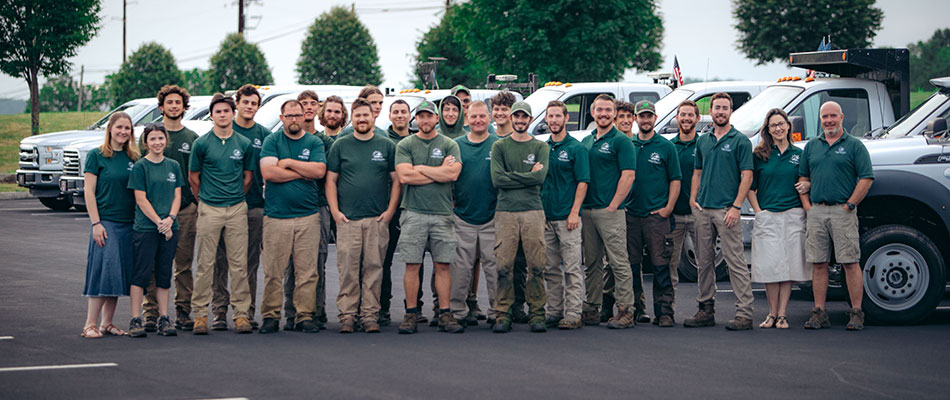 Thank you for your interest in joining our Team at Lehigh Valley Lawn! We are looking for hard-working, non-smoking Team members that have a clean driving record and great work ethic. We compensate above industry average because we want to attract and retain the best Team members. We hire for attitude and humility, not just skill and experience. Our goal is to revolutionize the level of professionalism in the landscape industry and create a Team that is inspired by the work they do. We don't come to just work IN a business, but ON ourselves as professionals. We strive to provide our team members with a road map to long term professional development in the Green Industry. Whether it be our weekly Team meetings, or our continuing education programs, we are constantly looking to change and improve the business and each other.
Our team is our family, and we always do our best for our team just as we do for our customers. If you're interested in joining the top lawn and landscaping company in Zionsville, Pennsylvania and the Lehigh Valley area, apply online to get started with the process. We look forward to hearing from you!
---
Lehigh Valley Lawn Positions
Apply directly for one of our open positions to join the Lehigh Valley Lawn family. The available positions we have are:
---
Qualities We Look For in a Candidate
Hard-working and reliable are some of the most important characteristics we look for in a candidate to join our team at Lehigh Valley Lawn. Take a look at what we consider in candidates and apply online to become part of our quickly growing lawn and landscaping company.
Reliable Personality: We like people we can count on, no matter what their job is.
Reliable Transportation: You must be able to get to work on time.
Drug-Free: We operate machinery and enter private property, you must stay sharp and be drug-free.
Team Player: This industry isn't a one-man show, we work together to efficiently and accurately complete our jobs.
Desire to Learn: When you work on our team, you'll be working with some of the best. Be ready to learn new skills and techniques!
Hard Worker: It's not easy to work in this industry, you'll be working outdoors requiring physical endurance.