Lawn Care & Maintenance Services in Macungie, East Greenville, Fogelsville, PA & Nearby Areas
Our lawn care and maintenance services include fertilization, core aeration, weed control, grub control, and much more.
Keeping your lawn healthy and looking its best is no easy task. It requires a lot of time and effort to get it looking just right. At Lehigh Valley Lawn, we want to take all of that work off of your plate and put it on ours instead. We offer high-quality lawn care and maintenance services that will ensure your lawn is healthy and looks fantastic. We offer our services to residential, commercial, and HOA properties in Macungie, East Greenville, Fogelsville, and nearby areas of Pennsylvania. Our lawn care and maintenance services include fertilization, weed control, core aeration, grub control, leaf removal, and much more.
---
Fertilization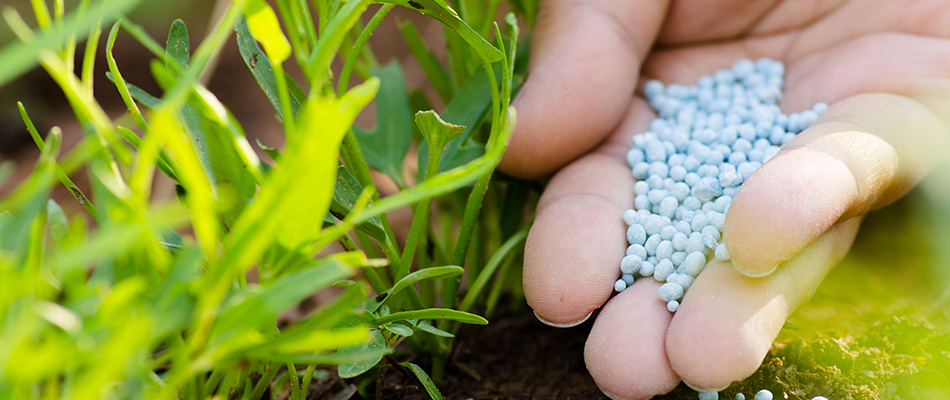 Your lawn needs to receive essential nutrients throughout the year to ensure that it remains healthy and grows strong. At Lehigh Valley Lawn, we offer basic and premium fertilization packages that are designed to provide your lawn with all of the nutrients that it needs. We use a granular, organic-based fertilizer that will slowly release nutrients into your soil, so your lawn will have all of the nutrients it needs to flourish.
---
Liquid Aeration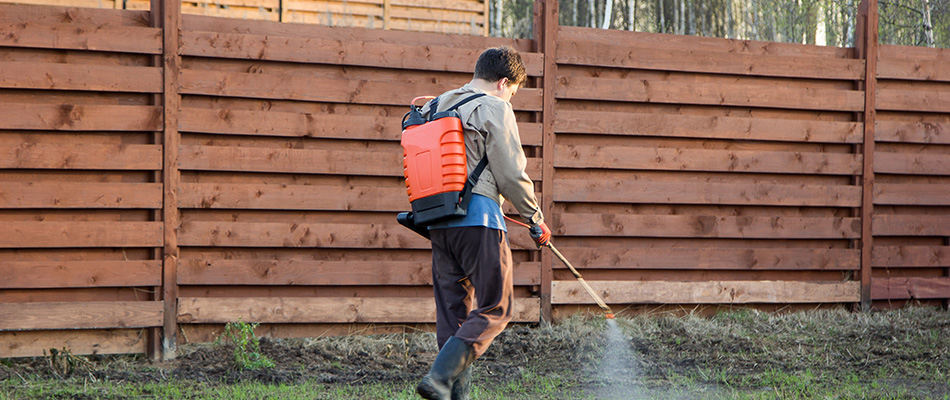 The soil on your lawn can become compacted during the winter due to the weight of the snow that falls on your lawn. That's where liquid aeration comes in. This service that we offer in the spring involves us administering a liquid treatment on your lawn to loosen your soil, making it easier for nutrients to reach the roots of your grass.
---
Core Aeration
Our core aeration service is also designed to loosen compacted soil to make it easier for your soil to receive nutrients. What makes this service different from liquid aeration is that we will use our aerator machine to remove small cores of soil from your lawn. The holes that will be created during core aeration make it easy for nutrients, water, and sunlight to reach the roots of the grass, so your grass can grow nice and strong.
---
Weed Control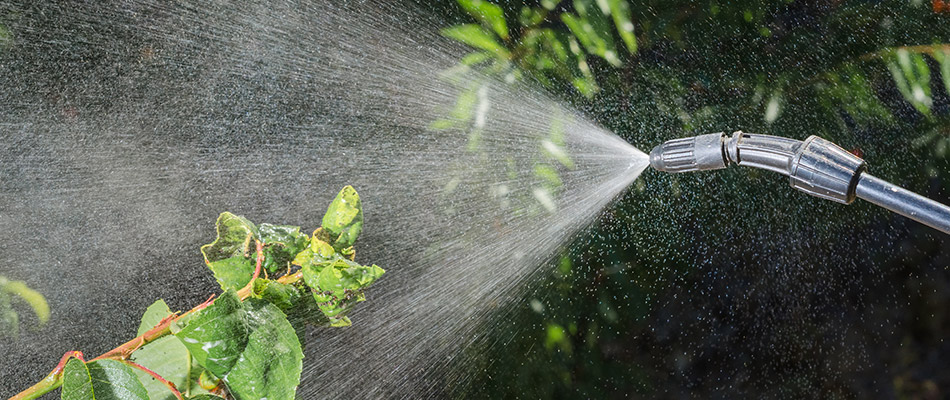 Weeds are a problem for a couple of reasons. The first is that they make your lawn look messy and unkempt. The other reason is that they force your grass to compete for essential resources like nutrients, sunlight, and water. When you enroll in our weed control program, we will administer liquid weed control on your lawn periodically from early spring through early winter. This will not only kill existing weeds but also prevent new ones from growing.
---
Grub Control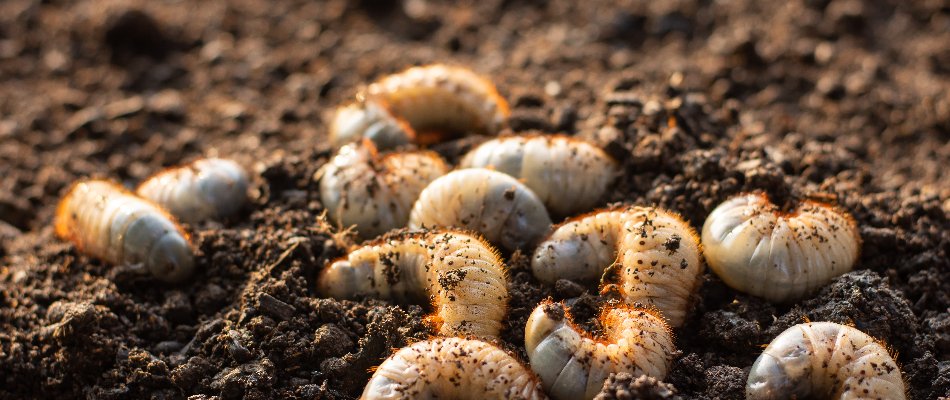 Grubs can be a lawn's worst nightmare as they love to feed on the roots of your grass which, in turn, will kill it. At Lehigh Valley Lawn, we offer both preventative and curative grub control services. Our preventative service will eliminate grub eggs before they hatch and our curative grub control service will kill any existing grubs.
---
Overseeding

Overseeding is the process of spreading grass seeds across your lawn to thicken it and fill in any bare or patchy spots. We use either a fescue blend or a Kentucky bluegrass blend, and our experts will help you determine which type will be right for your lawn.
---
Lawn Mowing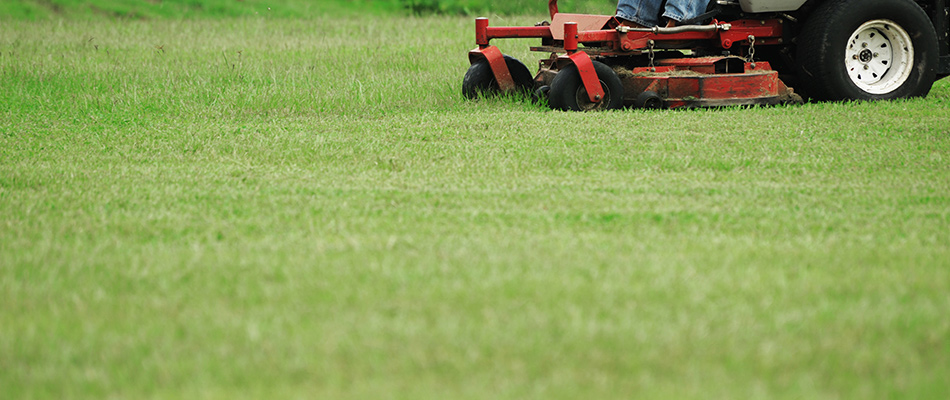 We will mow your lawn once per week during the growing season to keep your lawn looking nice and neat. Our lawn mowing service also includes string trimming, edging, and blowing debris off your driveway, parking lots, walkways, etc.
---
Spring Cleanups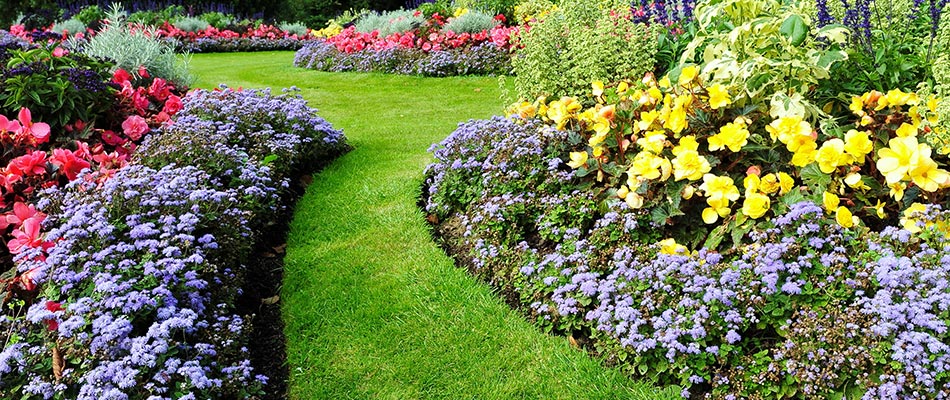 The winter season can really take a toll on your lawn. By the time spring arrives, you may have a lawn filled with weeds, sticks, dead branches, and leaves. Our spring cleanup service consists of debris removal, landscape bed maintenance, mulch refreshment, and more, so your lawn will be ready for the growing season.
---
Fall Cleanups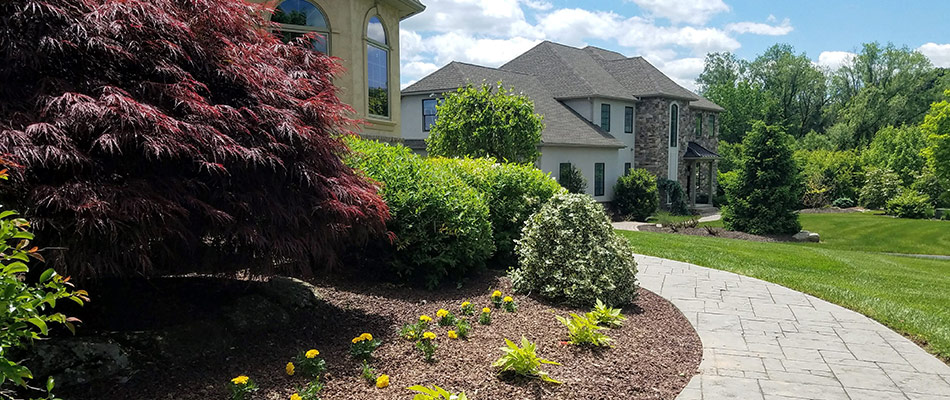 Our fall cleanup service is designed to clean up your lawn so that it is ready for the winter season. When you sign up for this service we will remove debris and leaves from your property, clean out and remove weeds from your landscape beds, and trim and prune your plants.
---
Leaf Removal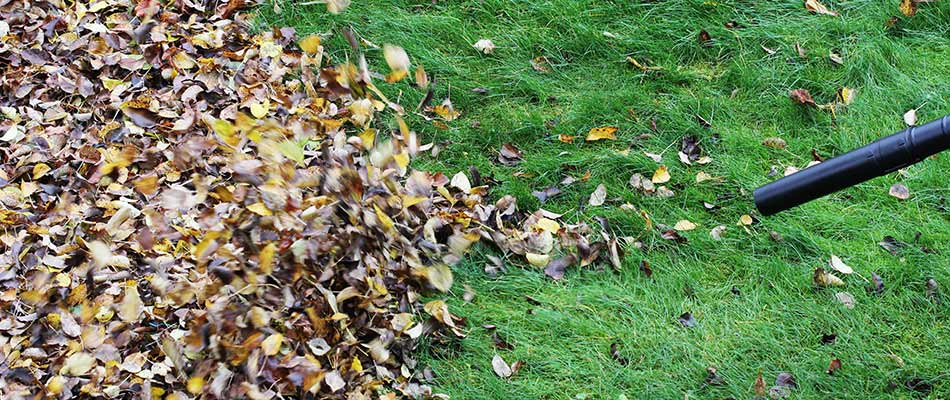 Having a lawn filled with leaves is not only an eye-sore but ignoring a layer of leaves on your property over the winter can also cause lawn diseases. Our leaf removal service will remove all of the leaves from your property before winter hits.
---
Lawn Disease Control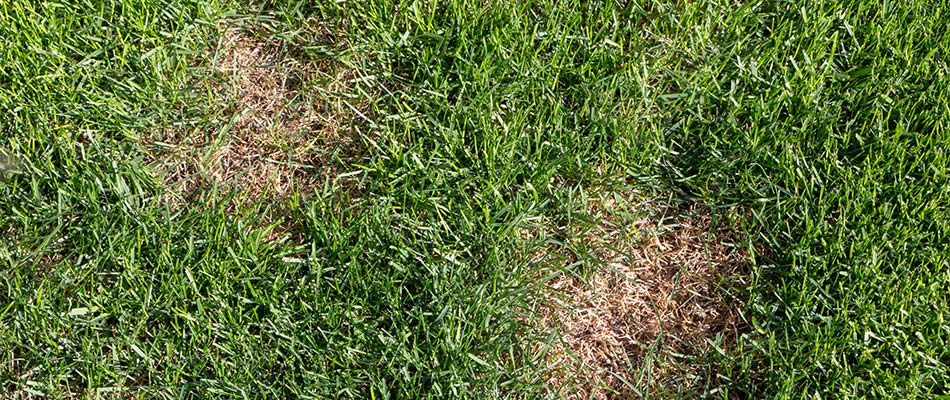 Our lawn disease control service will help to prevent common lawn diseases such as snow mold, red thread, leaf spot, brown patch, dollar spot, and pythium blight.
---
Lawn Insect Control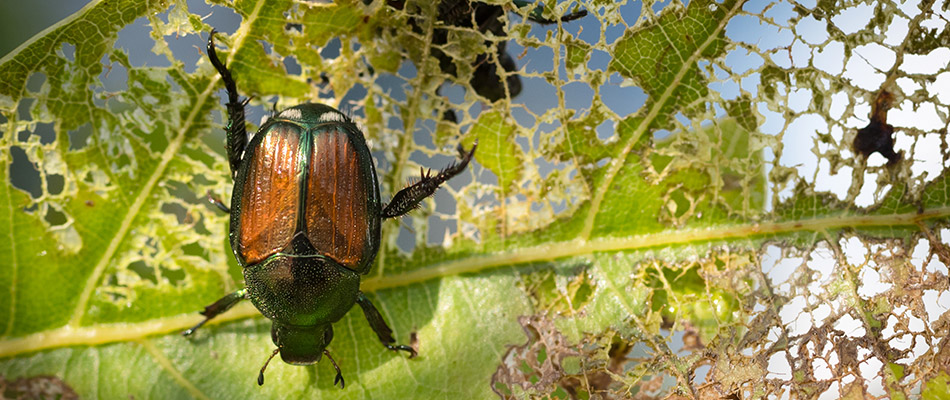 While beautiful, the Macungie, PA area is also home to a variety of pesky insects. Our lawn insect control program will help to keep common lawn insects away from your property.
Some lawn insects that we can tackle include fleas, ticks, sod webworms, crane flies, chinch bugs, white grubs, Japanese beetles, and more.
---
Sod Installation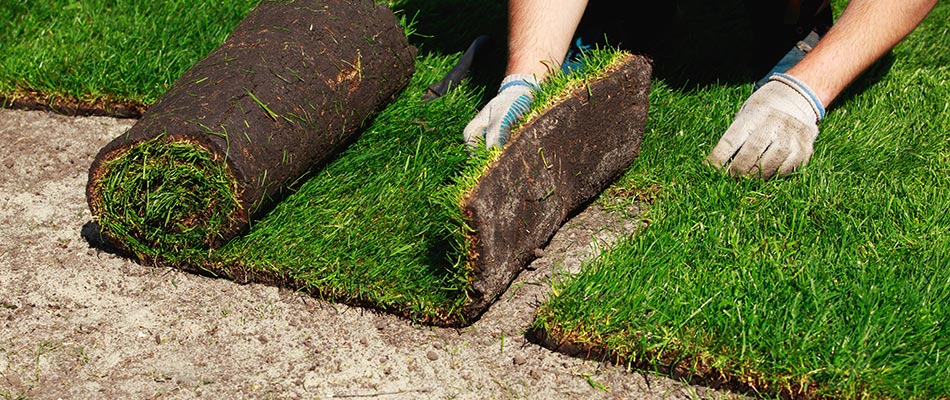 If you're looking for a way to quickly get a new lawn, our sod installation service is the way to go. We will roll pre-grown grass onto your property, so you can have a new lawn almost instantly.
---
New Lawn Seeding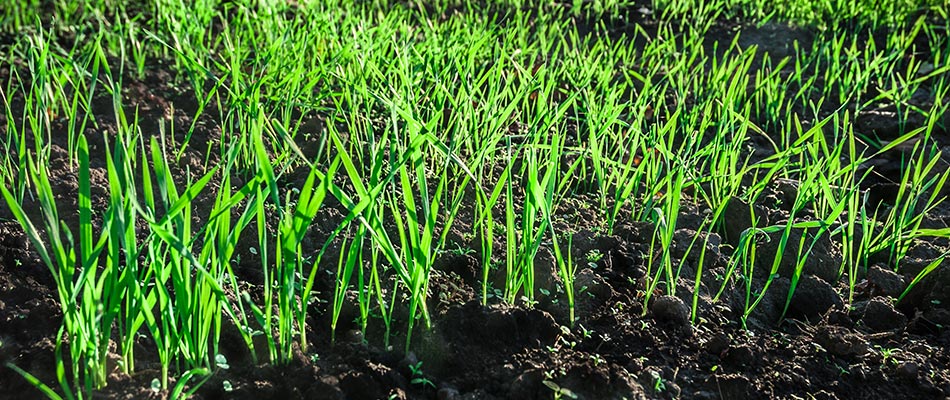 If you want to grow a new lawn from scratch, our new lawn seeding service is the right option for you. We will prep your soil, plant grass seeds across your property, and add a starter fertilizer so your new lawn can grow to be healthy and luscious.
---
Lawn Restoration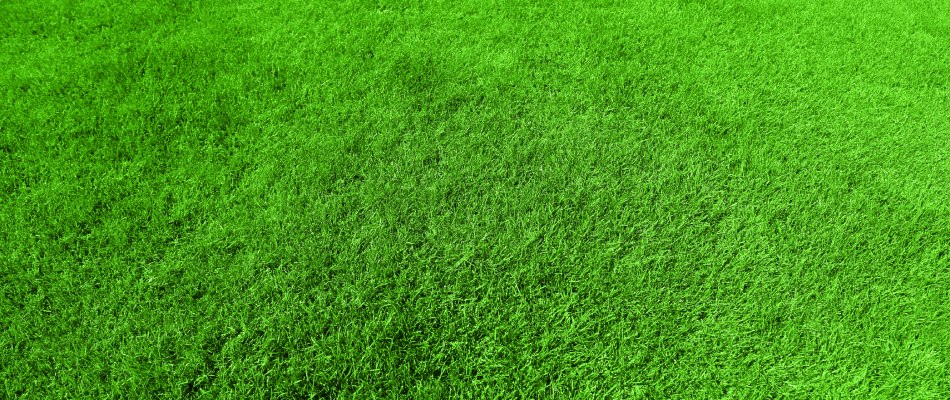 Our lawn restoration service is designed to encourage growth for new and existing grass in your lawn. This is a 3-step process that consists of adding a layer of fresh topsoil to your lawn, overseeding it, and then covering the new seeds with straw to protect them.
---
Sign Up for Our Lawn Care & Maintenance Services Today
If you want to make sure that your lawn flourishes throughout the year, then it's time to sign up for our lawn care and maintenance services. At Lehigh Valley Lawn, we are proud to offer our services to residential, commercial, and HOA properties in Macungie, East Greenville, Fogelsville, PA and nearby areas. Give us a call today at (484) 547-8246 to sign up for our services.