3 Services Your Lawn NEEDS This Fall
Fall is a beautiful time for lawns in Macungie, PA, and the surrounding areas. However, it's also a time where leaves, branches, and other yard debris can pile up and potentially harm your lawn going into the spring. So, property owners who skip fall cleanups, core aeration, and overseeding often encounter expensive problems in the spring that could have been avoided.
These fall lawn care and maintenance services are central to ensuring your yard stays healthy year-round. Scheduling aeration, overseeding, and a comprehensive yard cleanup will minimize potential problems that arise when your lawn is not properly prepared for winter.
---
1. Fall Yard Cleanup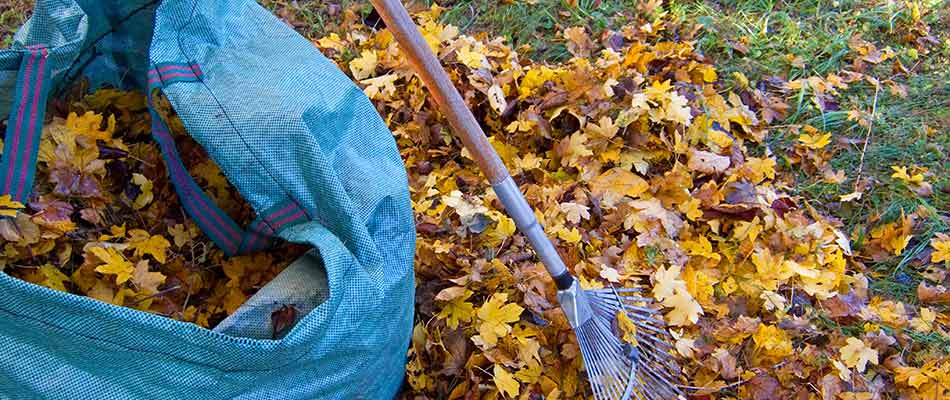 During a fall yard cleanup service, a professional company will remove debris like sticks and leaves as well as perform other maintenance tasks like edging and trimming. You don't want to skip fall yard cleanups because they 1) ensure leaves and debris don't suffocate your grass through winter, 2) offer a clearer path for sunlight to hit your roots, and 3) eliminate hideouts for pesky bugs.
Professional yard cleanups such as ours typically include:
Landscape bed cleanup. This involves removing any debris buildup from your landscape beds.
Landscape bed reshaping. Landscape beds become unkempt during the summer and fall seasons. A technician will reshape the soil and mulch for a more distinct separation between your landscape bed and grass.
Cutting back perennials. Fall is the perfect time to trim and cut back any perennials that are still growing.
Trimming ornamental shrubs. A professional will trim any ornamental shrubs or small trees in your yard.
Debris cleanup across the lawn. Branches and twigs will be removed from your lawn to increase your curb appeal and prevent your grass from getting smothered.
Leaf removal. A crucial part of the cleanup process involves using a rake and blower to remove fallen leaves.
Annual fall yard cleanups allow horticulturists to survey your plants and offer educated suggestions to keep them healthy and thriving.
---
2. Core Aeration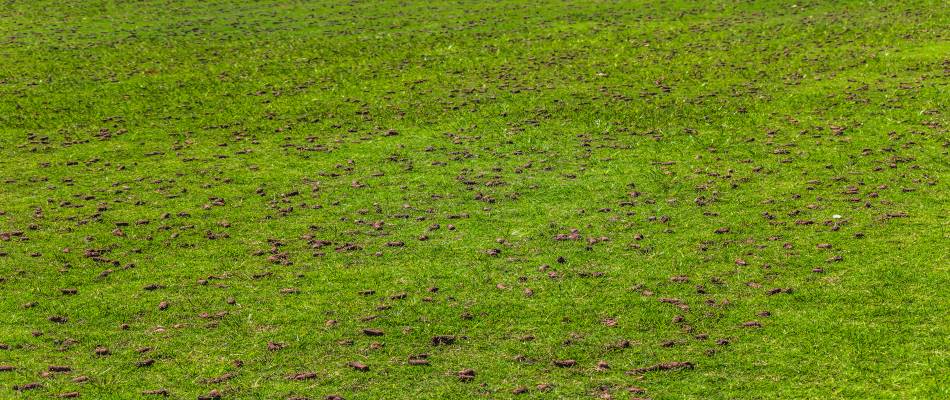 By the time fall arrives, heavy foot traffic, heavy rain, and weekly mowing throughout the summer have likely caused substantial compression or compaction within your soil. If left unchecked, this compaction could block essential nutrients from reaching the roots of your grass. Thankfully, core aeration can help. Core aeration will break up your soil so sunlight, water, and essential nutrients gain much better access to your root system.
Core aeration needs to be scheduled in the fall for the best results. The fall season is when your cool-season grass is thriving and, therefore, can easily bounce back quickly from a little soil-pulling!
---
3. Overseeding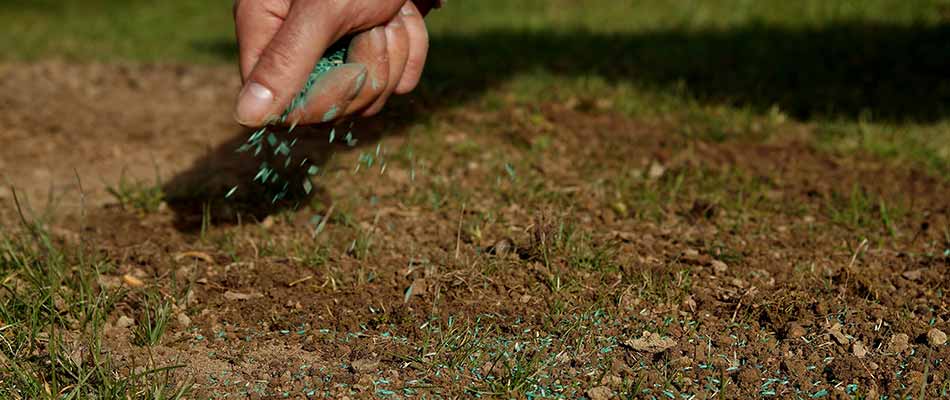 If your lawn has stubborn, patchy areas, overseeding is a must this fall. Overseeding is the process of spreading new seeds throughout an already existing lawn. This service is meant to fill in any bare, patchy areas that don't seem to easily respond to fertilization or water. Scheduling this service in the fall will give the new seeds time to germinate before the snow falls and leave you with a perfectly lush lawn come springtime.
It's best for you to schedule overseeding directly after aeration for the best results, as the seeds will fall into the soil holes and have the best chance of germination.
---
Fortify your yard for the winter with our fall lawn care and maintenance services. Call us today!
Winter can be a harsh time for lawns in the Macungie, Pennsylvania region. That's especially true for yards that don't receive lawn care and maintenance services in the fall such as a fall cleanup, aeration, and overseeding. We're committed to preparing the lawns in the Macungie, East Greenville, and Fogelsville areas for the winter season so that they can come out on top in the spring. Call us today at (484) 547-8246 to schedule!
---
Comments (0)
Name *

Email (not shown) *

Thanks for your comment!
Thanks for your feedback! Your comments have been successfully submitted! Please note, all comments require admin approval prior to display.
Error submitting comment!
There is a problem with your comment, please see below and try again.