How to Choose the Best Commercial Snow Removal Company This Year
The good thing about running a business in Macungie, PA is you never have to wonder what to expect from our winters. We get snow and ice every year. So, if you want to operate your business with minimal disruption, it's best to find a reliable snow removal company. But just as not all businesses have the exact same needs, not all snow removal companies offer the same services.
A reputable snow removal service can make managing extreme weather conditions feel like a walk in the park. In contrast, some snow plowing companies leave much of the heavy lifting to the property owner. When choosing a commercial snow removal company, a few factors to consider include customizing options, deicing options, and whether or not they will haul the snow away or leave it in a pile on your property.
---
Choose a company that offers custom snow removal.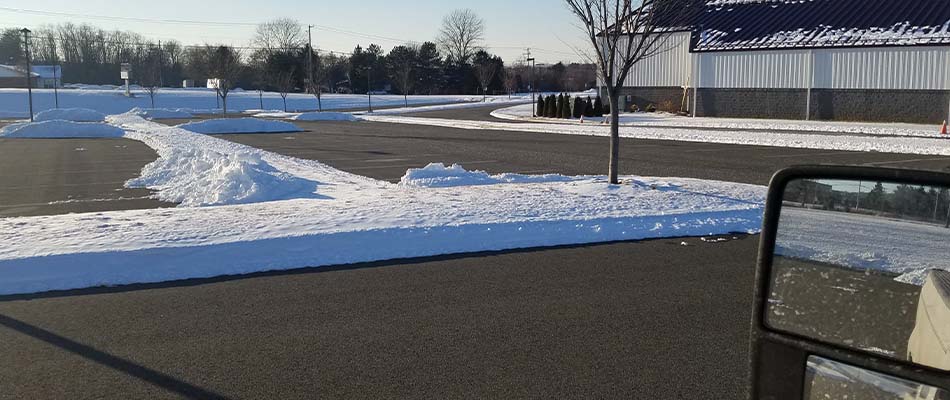 It never hurts to be prepared. Preparing doesn't need to be elaborate. It can be as simple as choosing to call a snow removal company that can adjust to your needs.
And when it comes to preparing, not all commercial properties are the same. Some facilities are big and some are small. Likewise, some have many walkways, whereas others have large parking lots, etc. So, snow removal is not a one-size-fits-all service.
Regardless of your property specs, what matters most is that your snow removal provider offers custom services to suit the unique demands of your business. Here's what a custom snow removal service might offer:
You can set the snow tolerance trigger to anything from 0-4 inches. Setting your snow tolerance trigger level means that the snow removal service will come out when the snow accumulates to the height that you choose. A zero-tolerance setting means that they won't let any snow accumulate on your property.
Service area priorities based on your industry. Snow removal needs often vary based on your business model. For example, if your business receives heavy foot traffic, walkways and entryways can be done first. In contrast, the snow removal company can handle delivery ramps first if you make lots of deliveries.
---
Choose a company that offers deicing services.
Some snow removal services clear snow from your property but leave you to manage the ice on your own. And as you know, where there's snow, ice is never far behind. So, it's not enough to remove snow alone.
When black ice is present on your property, the snow removal service should address that the moment the situation presents itself. Otherwise, you could invite unnecessary hazards that could present significant hurdles later. Some snow removal companies, such as ours, will deice your surfaces and apply a preventative ice treatment to ensure your surfaces don't re-freeze.
Choosing a snow removal company that offers snow hauling and deicing services limits your exposure to unsafe conditions while you stay busy focusing on your business.
---
Choose the company that offers an option to haul snow away.
Many snow removal companies remove the snow off of your walkways and parking lots but they leave the pile on your property instead of hauling it away. Large snow piles can bring you a slew of problems, including blocking the view of drivers. Make sure that you are choosing a snow removal company that hauls the snow away for you so that you don't have to deal with large, unappealing snow piles!
---
Don't face the winter alone. Call today to schedule our commercial snow removal services!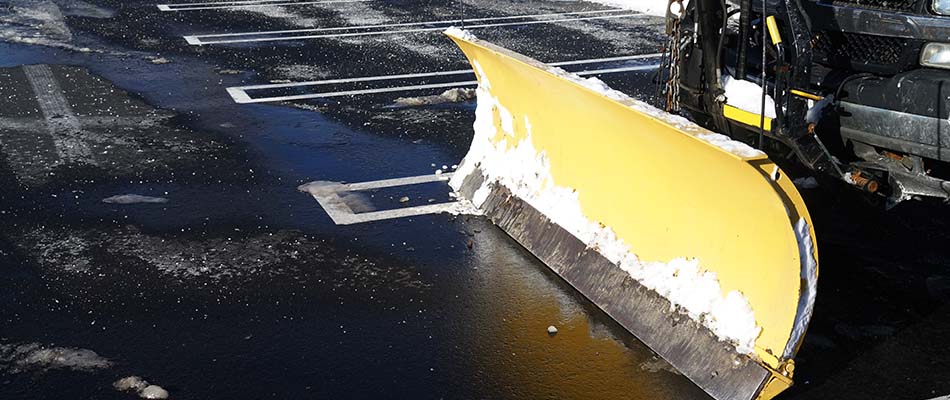 Snow and ice present a unique set of hazards and risks for property owners in Pennsylvania. An experienced and well-trained snow removal team can often be the difference between a well-executed snow preparation plan versus a long day.
The good news is you don't have to face these challenges alone. Our dedicated and dependable snow removal specialists have been helping businesses in Macungie, East Greenville, Fogelsville, and nearby areas in Pennsylvania since 2001. Put us to the test and let us simplify the snow removal process for you this winter. You'll be glad you did! Call us today at (484) 547-8246 to schedule our commercial snow removal service.
---
Comments (0)
Name *

Email (not shown) *

Thanks for your comment!
Thanks for your feedback! Your comments have been successfully submitted! Please note, all comments require admin approval prior to display.
Error submitting comment!
There is a problem with your comment, please see below and try again.