Lawn & Landscape Services in Lehigh County, PA
Our motto is providing small family value in a big company way!
Comprised of 347 square milehs of rolling hills, Lehigh County, PA boasts more than 18,000 acres of preserved farmland and over 17,000 acres of outdoor recreational parks. This bustling county is home to 374,000 residents and counting, leaving no question that people have recognized there's something special here. With its proximity to attractions like Lehigh Valley Zoo, the Da Vinci Science Center, and Symphony Hall, you're sure to be able to learn something new every day!
We provide professional lawn and landscape services to the vibrant communities within Lehigh County, PA and nearby areas, including fertilization, weed control, yard cleanups, pest control, and much more. Call our team at (484) 547-8246 today to schedule your next service!
---
We can help keep your lawn and landscape pristine with our maintenance services.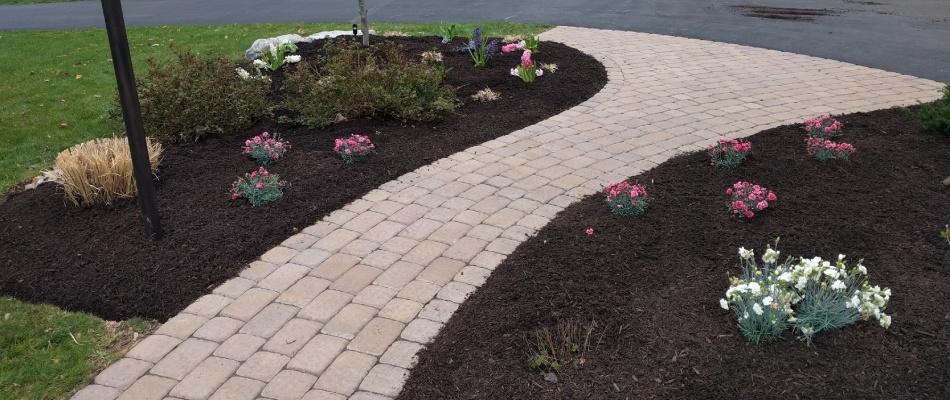 We sharpen our mower blades weekly to ensure that our lawn mowing service is precise and clean. Our trained horticulturists will trim and prune your landscaping plants as needed and are experts on what plants need services at which times of the year. If you want to refresh your landscape beds, we offer mulch and rock installation as well as landscape bed maintenance to rejuvenate them!
Our seasonal yard cleanups will get your property in spic-and-span shape, primed for the rest of the year to come. Spring cleanups include landscape bed debris removal, weeding, trimming and pruning, bed edging, mulch installation, and a pre-emergent weed control treatment. Fall cleanups include many of the same services to prepare your property for the winter as well as leaf removal!
We offer seasonal services like snow removal to take some chores off your to-do list.
---
Our Lawn Care Services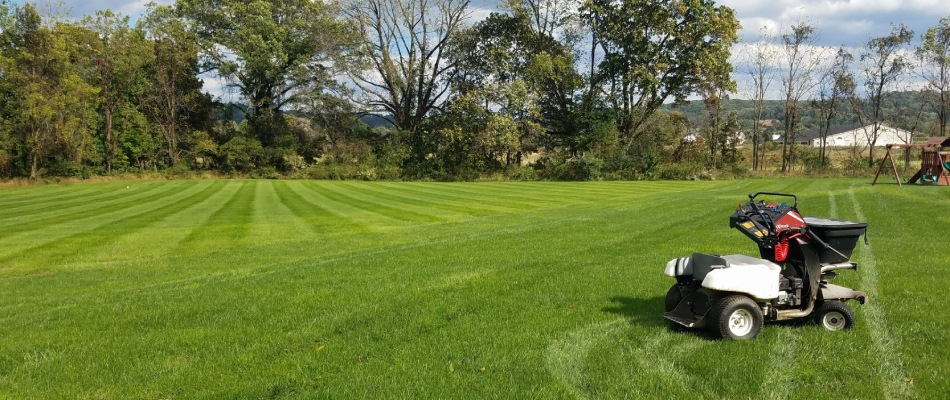 Our team will use both granular and liquid organic-based fertilization to feed and care for your lawn, ensuring that it has the support it needs to thrive against the challenges specific to the season at hand. We'll utilize pre- and post-emergent weed control to keep weeds from overwhelming your grass and get rid of any that sprout. For additional protection, we offer lawn insect control to eliminate crane flies, chinch bugs, grubs, Japanese beetles, mole crickets, and more! Lawn diseases like snow mold, red thread, leaf spot, brown patch, dollar spot, and Pythium blight won't stand a chance against our highly effective treatments.
We offer both liquid and core aeration services to loosen compacted soil, allowing resources to reach the deep roots of your grass and provide optimal nourishment. If your lawn has thin or bare spots, our team can perform overseeding to fill them out with either fescue or Kentucky bluegrass seed mixes. For lawns that need more of a pick-me-up, we offer new lawn seeding and sod installation for a fresh start!
Our lawn restoration service involves three steps that will encourage growth for both new and existing grass!
---
Our pest control services combat sod webworms, fleas, ticks, and more!
The last thing you want is to struggle with irritating or lawn-damaging pests. Our services will help combat these nuisances by applying a liquid pest control treatment that stays in the soil and eliminates all surface insects. This includes sod webworms that love to munch on your grass as well as fleas and ticks which can bite your guests!
---
Call us today to schedule any of our expert lawn and landscape services!
At Lehigh Valley Lawn, we believe that by providing exceptional customer service alongside high-quality lawn and landscape services, we can help better our community one property at a time. We've been dedicated to this goal for the past 21 years and aren't planning on stopping any time soon! Our services are available to commercial, HOA, and residential properties in Lehigh County and nearby areas in Pennsylvania. Call our team at (484) 547-8246 today to schedule any of our expert lawn and landscape services!